WHAT WE DO
WE ENSURE YOUR INVESTMENT PROPERTY IS
PROTECTED AND MAINTAINED

GAINING VALUE

A STRESS FREE INVESTMENT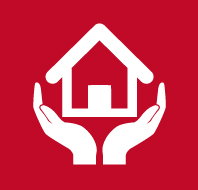 Solutions for Residential and Commercial Rental Units
A.G. Secure Property Management Inc. provides professional, effective management of your investment, from a bachelor apartment or single commercial unit to a large apartment building or plaza. We are on call 24 hours a day 7 days a week for both tenants and clients to ensure your investment is protected.

We service the following areas:
Alliston, Angus, Barrie, Beeton, Bolton, Bradford, Collingwood, Meaford, Newmarket, Orangeville, Orillia, Tottenham, Wasaga and all areas in between.
We Offer Complete Management:
Market your property
We will advertise your property utilizing the most effective means possible in your community. This will include extensive exposure on Kijiji, postings on our website, local newspapers as appropriate, and a sign at the property if desired.
Qualify potential tenants
All potential tenants will fill out an application, from which a credit check, rental history, employment verification and personal reference inquiry will be completed.

Raise Leases/Renewals
Leases will be for a one year term, unless previous arrangements are made. Ninety days before lease is to expire a re-evaluation of market will be done and we will advise on increase permitted by the Ontario Rental Housing Tribunal.

Rent Collection
Rent is due on the first day of each month. A phone call reminder will be placed on the second day. An eviction notice as per Landlord and Tenant act is given on the third day. If the tenant does not adhere to the notice the eviction process typically takes about 45 days. Costs to evict a tenant will vary depending on the extent of enforcement that is needed.

Pay your property bills

Deposit funds direct to your bank account
Funds will be deposited to the owner's bank account on the 10th day of each month.

Prepare monthly owner statements
Monthly accounting statements and copies of any bills that pertain to the property will be available online via our Landlord Portal.

Full Property Inspections
Regular drive-by inspections will be done bi-weekly. Full property inspections will be done twice a year (Spring and Fall). We will investigate all issues, report the problem to you as well as any cost involved. We will arrange to have the work done and follow up on completion. All work done at the property will be carried out by qualified contractors. When there is major work we will provide three quotes for you to choose from.
Deal with all tenant issues