ABOUT US
SOLUTIONS FOR ALL TYPES OF RENTAL UNITS
RESIDENTIAL

COMMERCIAL

CONDOMINIUMS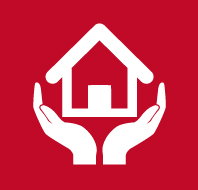 A.G. Secure Property Management Inc. has been managing properties in Ontario and for over 16 years.
Recipient of Barrie Advance, Readers Choice Awards for Best Property Management Company in 2020, 2021, 2022, and now in 2023. All Diamond level.
Recognized by Three Best Rated, for the last 4 consecutive years as one of the Top 3 Property Management Companies in the region.
We relieve the landlord of ALL of the essential but time-consuming responsibilities inherent in the renting of property. There are many private landlords renting their own property. As with many areas of life, one could carry out the job oneself but it is better to use the professionals. Renting the property is one area and management is another.
Management involves:
Collecting rent on a regular basis
Ensuring that rent continues to be paid for the duration of the tenancy
Visiting the property on a regular basis to ensure that tenants are taking care
Checking for any general maintenance matters
Surveillance of contractors and settlement of accounts
Renewal of tenancies
Yearly rent increases
Deal with problem tenants through court actions, and more
Working with tenants is often the toughest part of managing a property.
What do you do when:
Nonpayment of rent
Persistently fails to pay rent on the due date
Makes deduction on rent payment
Tenant, or guest interferes with the reasonable enjoyment, rights, privileges or interests of the landlord or another tenant
Tenant, or guest willfully or negligently causes undue damage to the property
Pets are destroying the property
Tenant moves in with other occupants without notice
We are experts at dealing with issues so that they do not continue. We strive to provide owners with the most professional property management services available.