REFERENCES
WHAT OUR CLIENTS ARE SAYING
PROFESSIONAL

RELIABLE

COMMITTED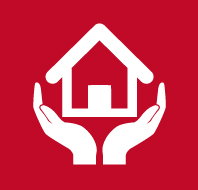 Rob, we are so grateful that you are the one in charge of all this. Your calm demeanor and attention to detail really sets us at ease. Thank you for all that you are doing :)

- Serena
---
thank you so much for treating my family and the tenants with so much care and resepect. Rob, you are amazing at what you do!

- Cherilyn
---
My husband and I have been clients of AG Property Management for a couple of years now. They have been both efficient and effective with the care of our property rentals during that time. We currently own 4 rental units; they are normally fully occupied and the proper procedures (in compliance with Ministry requirements for landlords and tenants ) are followed. They have extensive resources that they can access when required and keep us well informed. On a scale of one to ten, I would rate their services as 9.5. If you have further questions, please don't hesitate to email me. Sincerely,

- Susan
---
I would like to take this opportunity to recommend the services of AG Secure to you. I have no relation or association with AG Secure; I am only a customer Over our seven years in the property management business we have worked with several property managers and I can say without exception, AG Secure provides superior service. The number of issues that required my direct involvement has decreased from a several per week to one (or often none) per month. Common issues like noise complaints, move-in/move-out, rent collection and utilities payment are all handled by AG Secure They also find tenants (included in monthly fee) for your empty apartments-which encourages them to find great tenants (as they manage the people they put in). They have a good website you can log onto and review all your income and expenses. They have access and relationship with many local contractors, with whom you often get preferred timing and/or discounts. Their fees depend on your total rent and are posted on their website.

- Kevin
---
I have been dealing with Rob at AG Secure property management ever since he and his partner took over the company. I have one property managed by AG Secure and my real estate partner has a separate property also managed by AG Secure. Rob has been our sole point of contact and we both have had extremely positive experiences with him. That is high praise because we both thought highly of the property manager who had managed these two properties prior to Rob taking over. Rob has exceeded our expectations. We have used other property managers in other markets where we have owned property and none has come close to Rob.

- Mitch
---
I have been using Rob & A G Secure for over a year now, to manage my 5 plex rental property in Barrie. The relief of having a professional, management company manage this property has been invaluable, in that it has relieved me of work & stress involved with such and investment. Rob's diligence in maintaining the units and the tenants has meant the building has, for the most part been consistently occupied and therefore earing rental income. I receive monthly statements that are easy to comprehend, and outline exactly all the activity for the month. The rent is deposited every month on the same day. I have complete trust in Robs judgement when it comes to any repairs or issues that need to be addressed. Having managed the property myself for 5 years, I know the challenges that present themselves, with tenants and the property. I highly recommend A G Secure to anyone wanting peace of mind and a professional to manage their portfolio.

- Kandi
---
A.G. Secure Property Management Inc. makes landlording very manageable by looking after all the small everyday tenant issues promptly. Their communication is very good as they keep us informed but not bothered. I recommend them highly.

- Gordon G.
---
Thanks for taking care of us Rob. As always I appreciate your continued professional property management service. It's nice to know that my investments are always being looked after.

- John M.
---
I can't thank you enough for your wonderful service. We have a peaceful mind because of you... thank you very very much.

- Anne X.
---
I am one very happy client!!!

- Ruth S.